At CGI, we strive to foster an environment that encourages our professionals to prioritize their health and well-being so they can thrive personally and professionally. We offer a range of global and local programs, provide tools and resources to support their physical, mental and social well-being, and prioritize initiatives that nurture a safe and healthy work environment.
Unified in our purpose
Each year, we organize a global initiative that unifies us in our commitment to good health. This year, the 2022 Well-being Around the World campaign aims to raise awareness and encourage engagement around the importance of self-care. This initiative supports our professionals by providing the opportunity and resources to help them take better care of themselves regularly.
The campaign aims to demonstrate that self-care doesn't have to be complicated. It can be as simple as reading a book, connecting with nature, talking to a friend, getting a good night's rest or unplugging from technology. However, it requires taking time out every day to focus on overall health and well-being.
The campaign features a 21-day challenge to motivate our professionals to adopt and practice self-care routines and create lasting healthy habits. Using a mobile app, they are encouraged to track their daily self-care actions and can access resources, including guidance on creating a self-care action plan and a 21-day self-care calendar through CGI's health portal web platform.
Leading by example
To make our health and well-being vision a reality, we have our own Health and Well-being Center of Expertise called Oxygen. Resourced by a global, multidisciplinary team specializing in workplace health and well-being, Oxygen uses proven strategies to provide unique services, tools and information tailored to our professionals' health and well-being needs and interests.
One of CGI's guiding principles is that leadership plays a critical role in modeling healthy behaviors and nurturing an environment that prioritizes the health and well-being of each one of our professionals and their families. As such, our leadership team integrates health and well-being as a central part of the CGI agenda in multiple leadership forums and actively participates in interactive discussions on the importance of self-care.
"In French, we have a saying that goes like this:
"À force de sacrifier l'essentiel pour l'urgence, on finit par oublier l'urgence de l'essentiel."

It means that by ignoring the essential for the urgent, we end up forgetting the urgency of the essential. More than ever, we all have to regularly take care of ourselves and take the time to recharge our batteries. It can be anything you do to stay physically, mentally and emotionally well. And it doesn't need to be complicated… just find what works for you and get started."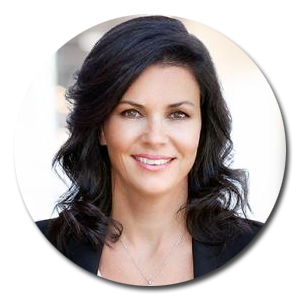 Julie Godin
---
Co-Chair of the Board,
Executive Vice-President, Strategic Planning and Corporate Development
What does self-care look like to you? Visit CGI's LinkedIn profile and follow the #selfcareCGI hashtag to be inspired by our professionals.